Cobbretti is the European Manufacture that has Super cars and fast tuners. The Cobretti vehicle line has only ten vehicles, each one with its own downsides and its own advantages.
Description
Edit
The Cobretti vehicles are primarily designed for doing a lot of drifting. This is backed-up by the fact that most of the vehicles have a good acceleration to push them through the corners. The player may race against a Cobretti vehicle during any event that includes opponents. The Elite race events are an exception, however, as those are for the Elite 7 only.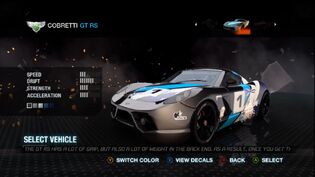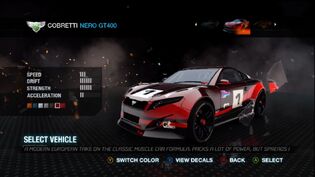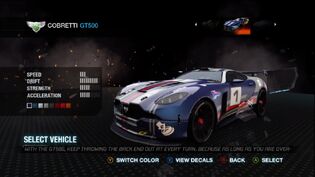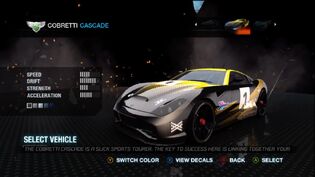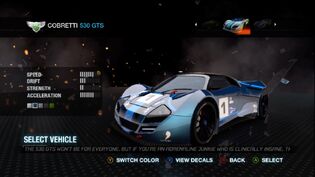 Ad blocker interference detected!
Wikia is a free-to-use site that makes money from advertising. We have a modified experience for viewers using ad blockers

Wikia is not accessible if you've made further modifications. Remove the custom ad blocker rule(s) and the page will load as expected.